DeepMarkit Provides Update on Strategic Investment
(via TheNewswire)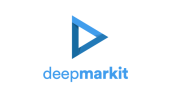 Calgary, Canada - TheNewswire - November 8, 2019 - DeepMarkit Corp., ("DeepMarkit" or the "Company") (TSXV:MKT) announces a delay in the closing of the second tranche of the previously announced (October 7, 2019) private placement with HK Datang Investment Holding Group Co. Limited ("HK Datang").
Private Placement
As previously announced, HK Datang, an arm's length private Hong Kong company agreed to a private placement transaction for the total amount of 10,000,000 Units (each unit consisting of one common share and one purchase warrant exercisable at $0.10 for one year) for total gross proceeds of $750,000, to be provided in two tranches (the "Private Placement"). The Company closed the first tranche of the Private Placement for $469,739.55 (6,263,194 Units) on October 4, 2019. Closing of their second tranche was planned for November 4, 2019.
Complications relating to the transfer of funds from HK Datang to DeepMarkit have necessitated a delay in closing the second tranche. HK Datang remains committed to the future investment and is working on the logistics of the funds transfer. Although HK Datang is confident that the fund's transfer issues will be resolved in the near future, the Company is not able to provide any specific time frame nor can it state with certainty that the second tranche of the Private Placement will be completed.
A delayed closing of the second tranche of the Private Placement will require a new application to and approval of the TSX Venture Exchange (the "Exchange").
The Company is currently working with HK Datang on the development of a platform for merchants and consumers which will facilitate the sale of goods by North American merchants to Chinese consumers. The project is in the planning and software requirements phase.
In addition, the Company also announces that it will not be proceeding with the previously announced debenture amendment at this time.
About HK Datang
HK Datang is a Hong Kong headquartered investment holdings company focused on investment and business incubation as well as brand growth and expansion. HK Datang is controlled by Chongqing Tangsen Network Technology Ltd., a private Chinese company ("Tangsen"). Tangsen is a software, technology and R&D company which, among other activities, operates a China-focused e-commerce platform posed to become a cross-border e-commerce platform. Tangsen is controlled by two individuals, Yanyan Cai and Shouying He.
About DeepMarkit
DeepMarkit is a technology company focused on creating new tools and technologies to aid ecommerce transactions for the benefit of both consumers and online merchants.
DeepMarkit's Common Shares are listed on the TSX Venture Exchange, symbol MKT. To try out our games and see the power of the platform, please visit www.deepmarkit.com
For more information, please contact:
President & CEO
Darold H. Parken
Tel: 403-537-0067
Email: [email protected]
Neither the TSX Venture Exchange nor its Regulation Services Provider (as that term is defined in the policies of the TSX Venture Exchange) accepts responsibility for the adequacy or accuracy of this news release.
CAUTIONARY STATEMENT
Statements in this press release may contain forward-looking information including, statements regarding the potential further investment by HK Datang, the development of business opportunities in Asia or the required regulatory approvals. Any statements that are contained in this press release that are not statements of historical fact may be deemed to be forward-looking statements. The reader is cautioned that assumptions used in the preparation of any forward-looking information may prove to be incorrect. Events or circumstances may cause actual results to differ materially from those predicted, as a result of numerous known and unknown risks, uncertainties, and other factors, many of which are beyond the control of DeepMarkit. Factors that could cause the actual results to differ materially from those in forward-looking statements include, but are not limited to, failure to obtain necessary regulatory approvals and the failure to close the remaining investment transaction. The reader is cautioned not to place undue reliance on any forward-looking information.
The forward-looking statements contained in this press release are made as of the date of this press release and DeepMarkit does not undertake any obligation to update publicly or to revise any of the included forward-looking statements, whether as a result of new information, future events or otherwise, except as required by securities law.
Copyright (c) 2019 TheNewswire - All rights reserved.